Rubs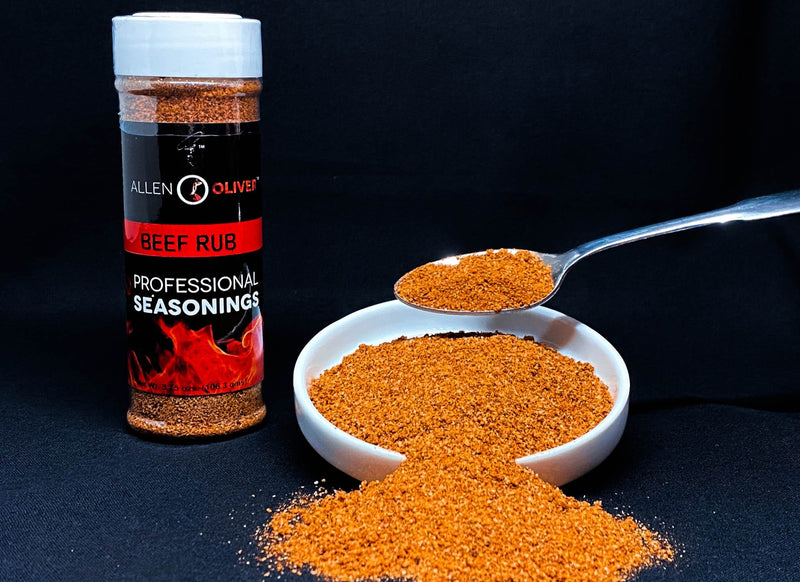 Beef Rub $5.25
This mix is the result of years barbecuing Texas' favorite cut of beef...Brisket of Beef! The rub is highly concentrated and is to be used very sparingly; only 2 ounces or less per 12 pound brisket. It is also wonderful to use on beef ribs and all other cuts of beef. A teaspoonful will spice up an entire pound of ground beef--hamburger fantastico! 

Ingredients: Sugar, Salt, Garlic*, Paprika, Chili Powder (chili pepper, spices, salt and garlic), Spices, Onion*, Lemon Juice Powder (corn syrup solids, lemon juice solids and natural flavors) and Silicon Dioxide (anti-caking agent). *Dehydrated 
Allergens: None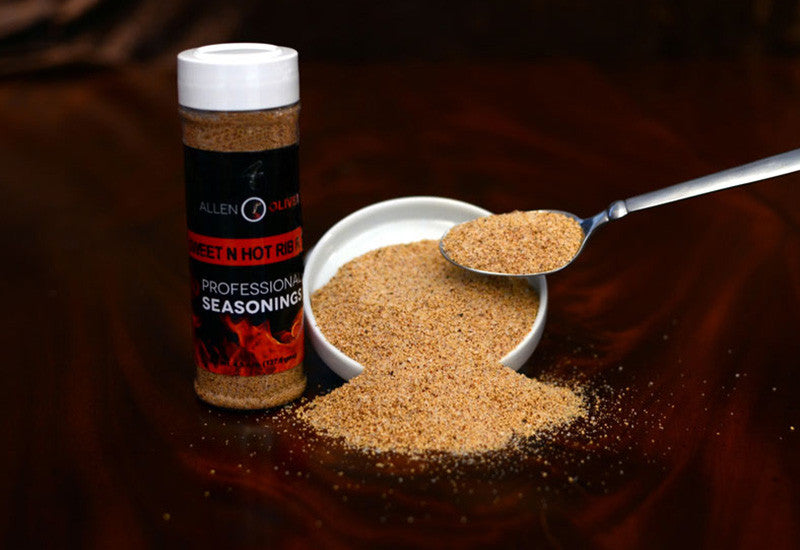 Sweet & Hot Rib Rub $5.25
Our most famous rub recipe, caramelizes to a beautiful glaze with a bit of sweet, a tingle of hot and a lot of tantalizing flavor. 4.5 oz per jar.
Ingredients: Brown Sugar, Sugar, Salt, Garlic*, Chili Powder [chili pepper, spices, salt, garlic*, silicon dioxide (anti-caking agent), and ethoxyquin (antioxidant)], and Spices. *Dehydrated