Custom Blends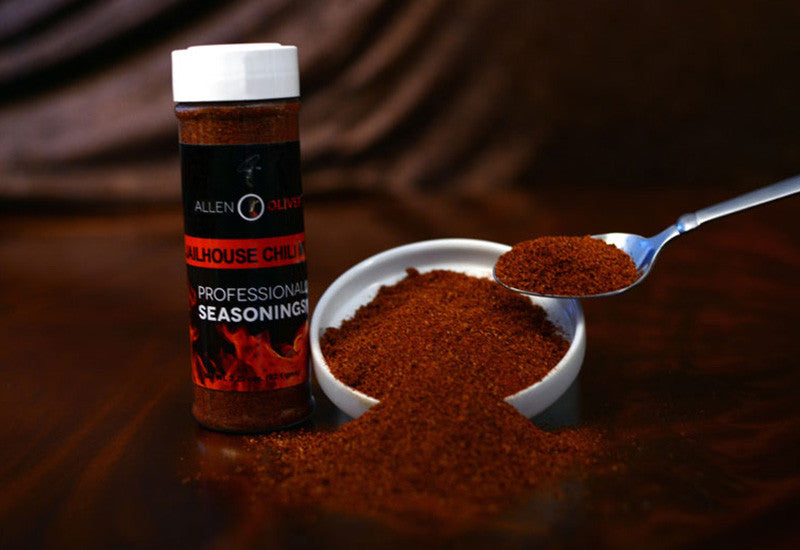 Jailhouse Chili Mix $5.25
It was well-known throughout Texas during the late 1800's that the Dallas County Jail served up the very best chili any rowdy cowpoke ever tasted. This blend is based off the original recipe! 3.25 oz per jar.
Ingredients: Chili Powder [chili pepper, spices, salt, garlic*, silicon dioxide (anti-caking agent), and ethoxyquin (antioxidant)], Spice and Coloring, Salt, Sugar, Garlic*, Spices, Chili Pepper, and Chipotle Pepper. *Dehydrated  Allergens: None.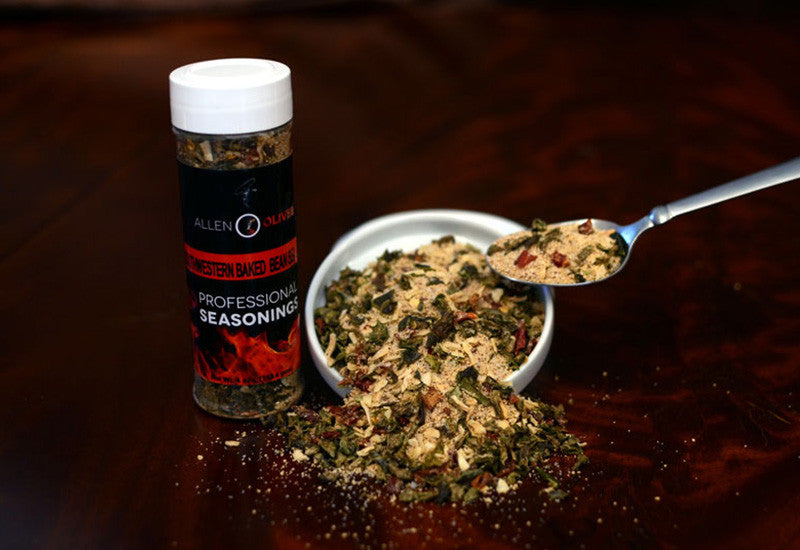 Southwestern Baked Bean Mix $5.25
Sooo easy to use.  You can turn canned pork and beans into a real gourmet's delight in just a matter of minutes. Bake in the oven or better yet, bake in a wood-fired bbq pit!  Also use with black beans and pinto beans. 4 oz per jar.
Ingredients: Dry Brown Sugar (sugar, molasses), Sugar, Dry Onion, Dry Green Chilies, Dry Bell Pepper, Salt, Dry Garlic, Chili Powder (chili pepper, spices, dry garlic, salt), and Spices.
Directions: Add 1 pack mix to 3 No.10 cans of Pork and Beans, or other bean selection using #200 steam table pan. Cover pan with foil and bake at 325 F for 1 hour. OR 2 tablespoons to 1-28 oz can of beans (Pork & Beans suggested). Season more or less to taste. Cover with foil and bake 325 F.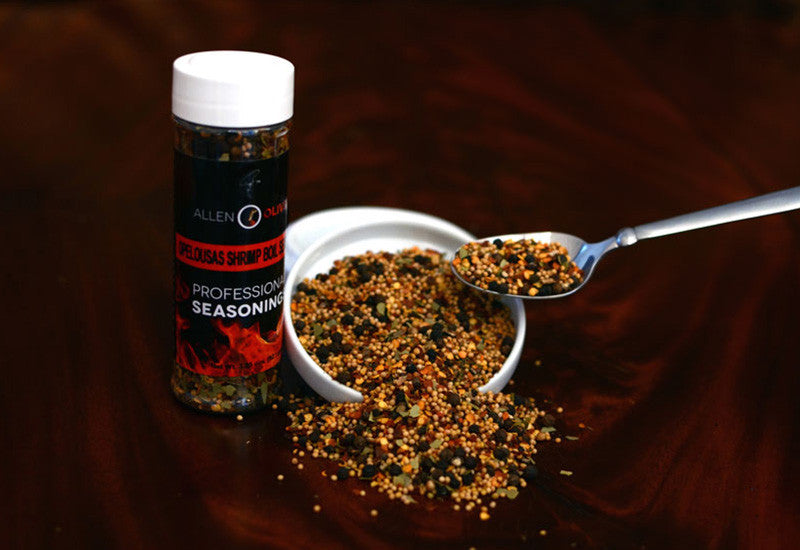 Opelousas Shrimp Boil $5.25
Made for shrimp, but use for any shellfish--crab, lobster or crawfish.  It's awesome if you add some good white wine, limes & a couple jalapeños.  Add a ¼ cup mix to 1 gallon of water.  Add your chef touches, set back and wait for it to come to a boil, drop in any shellfish.  In a few minutes you have a party! 3.25 oz per jar.
Ingredients: Spices and Dill Weed.